Experience Joy in Learning !
Prepare For The Future, At CT Experiential Learning Center
Welcome To CT Experiential Learning Center
Allow us to introduce ourselves! CT Experiential Learning Center of Guilford (CELC – pronounced /selk/) offers exceptional educational services for students.
CELC serves kindergarten through high school-aged students, providing 1:1 and small group subject-specific academic tutoring/executive function support. In addition, we provide support services for college students.
CELC's tutoring services include support in Math, Reading, Writing, Grammar, and Spanish, to name but a few. CELC also provides a variety of hands-on workshops and expeditionary learning opportunities, locally and throughout the world!
CT Experiential Learning Center (CELC) is a true "center for (experiential) learning" – we are here to personalize educational plans, tailored to students' needs.
With both in-person and remote learning options and a vibrant team of tutors, coaches, and teaching artists, CELC delivers transformative educational experiences that result in student development, building greater confidence and resiliency.
Experience "Learning to Learn" with CELC
CELC prides itself on utilizing a "learning to learn" methodology that promotes a love of learning and challenge students to think for themselves, while building effective leadership skills!
Our one-to-one tutoring services are specifically designed for kindergarten to high school students. Approach focuses on "Learning to Learn". Subjects include but not limited to Math, Reading, Writing, Grammar, and Spanish.
Educational Coaching and Executive Function Support
The focus is on improving students' organizational skill building, time management, task initiation, and activation. Aimed to enhance success through innovative problem-solving strategies, this initiative is perfect for students of all ages.
We are dedicated to guiding you through the college application process, admissions essay writing, or test preparation.
Learning Expeditions and Leadership Training
Group interactive sessions focus on team building and social skill building. Field experiences and travel-related opportunities expand students' horizons and promote self-discovery.
Read What Parents & Students Are Saying About CELC!
My son did well in many subjects, but Algebra was a weak spot for him.
With Maria's coaching and support, taking the subject one small step at a time, he overcame and conquered Algebra. Maria went above and beyond, working with him during the summer break between eighth grade and the start of high school to ensure he didn't just "get through it". Maria patiently worked with him to truly understand the concepts because she knew how important it was to build a strong Algebra foundation for the math courses that would follow as he headed off to high school and eventually, the International Baccalaureate program from which he graduated. Even when he doubted himself and said, "I'm just not good at math", Maria helped him see that was not true. I don't know how she does it, but I am thankful she does. She provided a safe, encouraging, and nurturing support environment so that he not only accomplished a proficiency in Algebra but also his attitude toward math changed for the better – Algebra/math were not to be feared.
-Susan M.
Maria tutored my son, Max, during the summer between his freshman and sophomore years in high school. His learning disability made reading a chore. While he could identify words, he couldn't easily see the connections among them that revealed character or plot. Maria worked with him to develop both contextual understanding and overall comprehension.
Max would read aloud to her and then talk about what he read. She asked about each story, urging him to take his time and think about how words, which he could identify, could be used to describe characters or events in the text. Maria's calm encouragement helped Max relax and gain confidence in his reading.
Applying her skills as a tutor, Maria gained his trust, which made a huge difference when she next tutored Max in writing. Using a process similar to her reading support, she helped Max learn to structure his writing using words and phrases he knew to build sentences and write cohesive paragraphs.
In May, Max graduated from Flagler College with a B average. Maria's helpful interventions at a critical point in his intellectual development made a significant difference in all his studies.
-Jennifer B.
There is a place for any personality or learner. Through our everyday experiences we build relationships, and we become like a family. We go out into the world together. We work together and grow together. It is the best feeling to feel like you always have a place. You can just be you and find your place at CELC. It doesn't matter what we are doing — hard and dedicated math, out in the woods, or walking the streets in Washington, D.C. – we always have a place to learn and have fun.
The individual attention is amazing. My child learned so much and is now quite independent. Looking forward to another year!
CELC has provided an incredibly healthy and nourishing academic environment that has challenged him in a variety of ways and helped him grow significantly as a person and a student.
Maria and Melinda are extraordinary teachers. The individual attention given to my daughter while there made a huge difference in her future schooling. She was exceptionally well prepared for high school and earned her EMT license before graduating! I am proud to say my daughter is now a college graduate!
Thank you, Melinda and Maria. You set her on a path toward success!
-Patrice
Executive Function & Subject-Specific Support
Multi-Disciplinary Experience-Rich Studies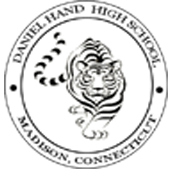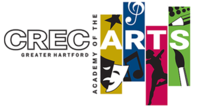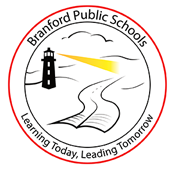 Schedule Your First Session With Us
Complete this form, and we will contact you to discuss next steps to best help you reach your goals.
Back to school organizational-skills building sessions now available, online and in-person!

Get your systems in place for this school year – designed to support elementary, middle, and high school students.
ESL classes offered at CELC with native Spanish speaker.
CELC's Spanish language classes offer individual support and small group conversational skill-building sessions.
All Aboard for Fall 2022!
CELC launches new programming – stay tuned, details coming soon!
Art, music, outdoor education, …
Math anxiety getting in your way?
Discover your math brave in a hands-on and accessible way with CELC's Math Empower Program. Small groups forming now. Ages 8 – 18. Register and more information contact [email protected].
As one of only 50 educators selected from across the U.S. and Canada, CELC's Digital Storytelling teacher Michael Hernandez was chosen for an exciting professional development opportunity that will allow him to bring geographic awareness to students at CELC Middle School of Branford, CT.
read more