CT Experiential Learning Center was founded with a mission: to enable students to build confidence and competence, thrive, and be joyful during their formative years.
Led by educators Melinda Alcosser and Maria Mortali, the center provides young people with experiences that allow them to stretch and explore their potential while learning from a team of experienced and dedicated mentors.
Melinda Alcosser, Co-Founder/Educator
Learn More About Melinda
To be a true visionary is to possess a rare quality: Melinda Alcosser has just that. At Antioch College, Melinda designed a personalized degree program that manifested her educational vision. Her thesis entitled "Movement, Rhythm, and Culture" was a study encompassing the fields of Ethnomusicology, Anthropology, and Cultural Dance. After Antioch, Melinda's teaching career began in 1987 at The Music and Art Center for the Humanities, University of Bridgeport, where she taught students who had various developmental and physical challenges. She simultaneously continued her studies as part of the Yale University Teacher Preparation Program, which earned her a PreK-12 Connecticut Teaching Certification. At Southern Connecticut State University, Melinda received a Master of Science degree in Environmental Education and another PreK-6 state certification in Elementary Education. Additionally, she holds a Level One Trainer Certification from The University of Rhode Island's Center for Nonviolence and Peace Studies. While there, she was a student of Reverend Dr. Bernard Lafayette, Jr. in Kingian Nonviolence Conflict Reconciliation, an element of Dr. Martin Luther King, Jr.'s process of peace-driven societal change.
Prior to co-founding Connecticut Experiential Learning Center in 2009, Melinda taught in New Haven at Betsy Ross Arts Magnet Middle School, Cooperative Arts High School, and Cold Spring School. She went on to teach middle school at Wightwood School of Branford. Melinda is a world music percussionist – she teaches drumming and other music from around the world to students of all ages. Melinda's childhood family travels sparked a passion that has led her to become a travel consultant, where she designs customized travel experiences for clients worldwide. She is the mother of two daughters who study, travel, and who, like their mother, pursue their own aspirations and dreams.
> Educational Coaching & Academic Tutoring
Maria Mortali, Co-Founder/Educator
Learn More About Maria
There is no better teacher than experience, and Maria Mortali brings to the CELC table just that — experience. Over thirty years of individual tutoring, small group facilitating, and classroom leadership at Wightwood School and Connecticut Experiential Learning Center have imbued Maria with a broad and unique set of qualifications. Whether in Grammar, Reading, Writing, Algebra, Geometry, Spanish language instruction, U.S. History, or Physics, Maria brings a depth of understanding and an ability to impart what is hard to find in education today.
Maria began her lifelong journey in education with her studies at Purdue University, followed by an entrepreneurial lifestyle wherein she was a restaurant manager, a small business bookkeeper, a professional cook, a caterer, and a literary editor. Her drive to teach and share led her to open her own daycare business, engage as a private academic tutor for students from elementary age through college, and in 2009 co-found Connecticut Experiential Learning Center.
Maria is a Branford "lifer" who co-raised two sons, both of whom have inherited her entrepreneurial spirit and who now operate their own successful businesses in the greater New Haven area.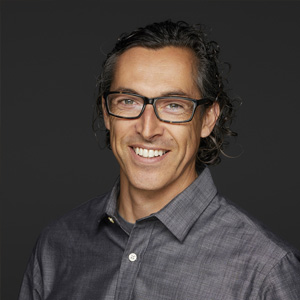 Michael Hernandez, Journalism + Cinematography Instructor
Learn More About Michael
Michael Hernandez is an award-winning media arts teacher in Los Angeles whose work focuses on digital storytelling, media literacy, and social justice. He speaks regularly at conferences in the U.S. and abroad like SXSW EDU, ISTE, and CUE on topics related to tech integration and innovative teaching and learning strategies. Michael also leads students and teachers on documentary trips to Asia and Latin America as part of an experiential learning program.
Michael is an award-winning teacher, author, and consultant in Los Angeles whose work focuses on media literacy, digital storytelling, and innovation in learning. He is an Apple Distinguished Educator, Adobe Education Leader, Google for Education Certified Innovator, and PBS Digital Innovator.
Twitter: @cinehead | Instagram: @changing.the.narrative | www.michael-hernandez.net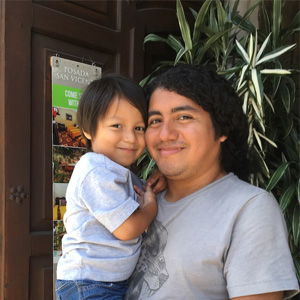 Billy E. Ochoa, Spanish Instructor
Learn More About Billy
Spanish instructor Billy E. Ochoa teaches Spanish at CELC via Skype from Antigua, Guatemala. He works as a cultural manager, poet, and defender of human rights and nature. In addition, he acts as a youth representative from Guatemala in various international events that take place in countries including Argentina, Uruguay, Colombia, United States, Germany, The Netherlands, Belgium, Slovenia, and Austria, amongst others.
Billy is active as a teacher of Arts, Human Rights, Historical Memory, Community Communication, Youth Organization, Political Incidence, and Living Cultures in communities around Guatemala and Central America. He facilitates and participates in spaces for dialogue between civil society and the government to carry out public policies for children and youth. Billy also serves as a translator and interpreter in Spanish-English languages.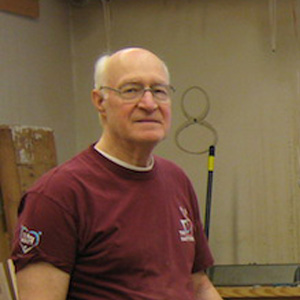 Ken Rowe, Woodworking Instructor
Learn More About Ken
Crafter Ken Rowe was born and raised in Maine and still has the accent to prove it! Ken currently lives in Connecticut, where he has been for the past 40+ years. A manufacturing engineer by profession since college, he has worked mostly in the aerospace industry with a short tenure in the semiconductor field.
Woodwork has been one of his hobbies for over fifty years. For ten of those years, he did whole house restorations. Around 1992 he converted to making household objects from domestic and exotic woods. He has made shop furniture, house furniture, display tables, cabinets, tool chests, scroll saw puzzles, elegant wood boxes from a combination of domestic and exotic woods, and turned bowls and vases. In the beginning, most of the projects were for the household or were made as gifts for family and friends. Nowadays, he also sells work at craft shows and on his website (www.KensWoodGifts.com).
Lucy Meigs, Wildlife Biology + Environmental Education Instructor
Learn More About Lucy
Lucy Meigs is the director & founder of Everyone Outside, a small nonprofit that prioritizes connecting people with nature. An enthusiastic outdoor educator, Lucy has a Ph.D. in geology and has enjoyed formally and informally learning about local flora and fauna for as long as she can remember.
Everyone Outside provides opportunities for people of all ages to spend time outside, learning about and appreciating their natural environment. The goal is to help people connect with the natural world on a level that promotes healthy living and environmental stewardship, based on the belief that a positive connection with nature is valuable not only for personal mental and physical health but also critical for the preservation of open spaces in local neighborhoods and beyond.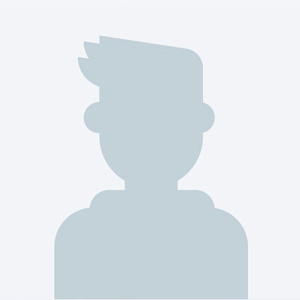 Gail Bennett, Mindfulness Instructor
Learn More About Gail
Gail Bennett taught at the university level for ten years and then moved into the business world. While working in the business world, she taught and coached volleyball to a variety of age groups. After discovering meditation eight years ago, she wondered why she hadn't been exposed to these tools as a young person.
Out of this inquiry, Gail developed a desire to share this experience with young people. Her search for an age-appropriate curriculum brought her to teach the .b [dot- be] course. She has a desire to reach young people without the means to afford this type of experience.
Gail lives and volunteers in Connecticut.
Learn More About Jakob
Jakob studies Biochemistry and Computer Science at Point Loma Nazarene University in San Diego, California. In addition, he is a Certified Nursing Assistant and worked as a caregiver for three years. Currently, Jakob is employed at Avidity Biosciences.
As a former student of Maria and Melinda's, Jakob teaches classes in Math, Science, English, and History. Jakob tutors middle and high school students remotely for CELC.
Christine Benguiat, Educational Therapist
Learn More About Christine
Christine is a Certified Educational Therapist, who also holds a Master of Social Work degree from the University of Southern California. She deeply enjoys working with students challenged by learning differences and difficulties, helping them grow into more curious and successful learners by building individualized learning approaches.
Using a variety of research-based strategies in writing, study skills, executive function, and Orton-Gillingham based reading methodologies, Christine draws upon each student's considerable and distinctive strengths.  Having a background in clinical social work, she combines tutoring skills with an understanding of the emotional and social impact which can accompany academic struggles and lower a child's self-esteem and joy of learning. When students build their foundational skills, they become more confident and persistent in developing their own problem-solving strategies.
Christine is committed to continually acquiring new techniques and broadening her knowledge of emerging research about the best ways to help struggling students. She believes strongly that working closely with parents and allied professionals greatly supports this goal. Christine has an educational therapy practice in Branford, Each Learner Unique, based in Branford.
CELC partners with many organizations and individuals, such as professional artists and environmental educators, who bring a wide array of expertise to students on a regular basis. These connections are an integral part of CELC's educational experience.
Learn more about our hands-on programs!
Contact us today! Complete this form, and one of our friendly representatives will reach you as soon as possible to set up an initial meeting.
We Can't Wait to Hear From You!